Why Create the MRISE Meeting Centre?
New Zealand is one of the most diverse nations in the OECD.
What are we doing to make that fact a benefit to New Zealand?
July 12. 2019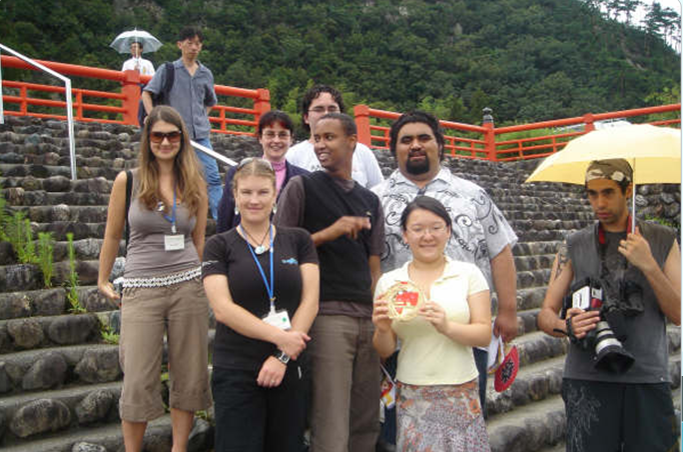 Updated: August 9, 2019
The New Zealand delegation: (From left) Theresa Radley (Napier), Samara Sutherland (Whangarei), Shilinka Smith (Delegation Leader), Ahmed Osman (Wellington), Sean Tangiti (south Auckland), Andrew Perenara (Manakau), Guanting Liu (Auckland) and Kevin Duncan (Auckland).

This is a photo of a NZ Youth Delegation to Japan (2007). The ethnic make up of the group is a pretty good snapshot of NZ youth now, and the workforce of the future. Benefiting from our diversity is key to our future.

Shilinka Smith (along with Becky Chin) started Fusion Meetings and Events as a social enterprise to support cultural diversity initiatives. A social enterprise means Fusion doesn't send profits to individual shareholders or overseas, but rather any 'profit' it makes is used to fund a social cause. Our cause is promoting the benefits of NZ's diversity. And, while we can do that in our venue, with amazing volunteers and people that are willing to share their stories, we want to share stories from more people.

The internet is perfect for sharing across cultures, places, geographies and age-groups. So join us to share your stories of difference. They can be about the downsides of difference – its important to share what hurts. There will also be stories where being different saved the day, changed someone's attitude or made the world a better place. Tell us those stories to.